Frequently Asked Questions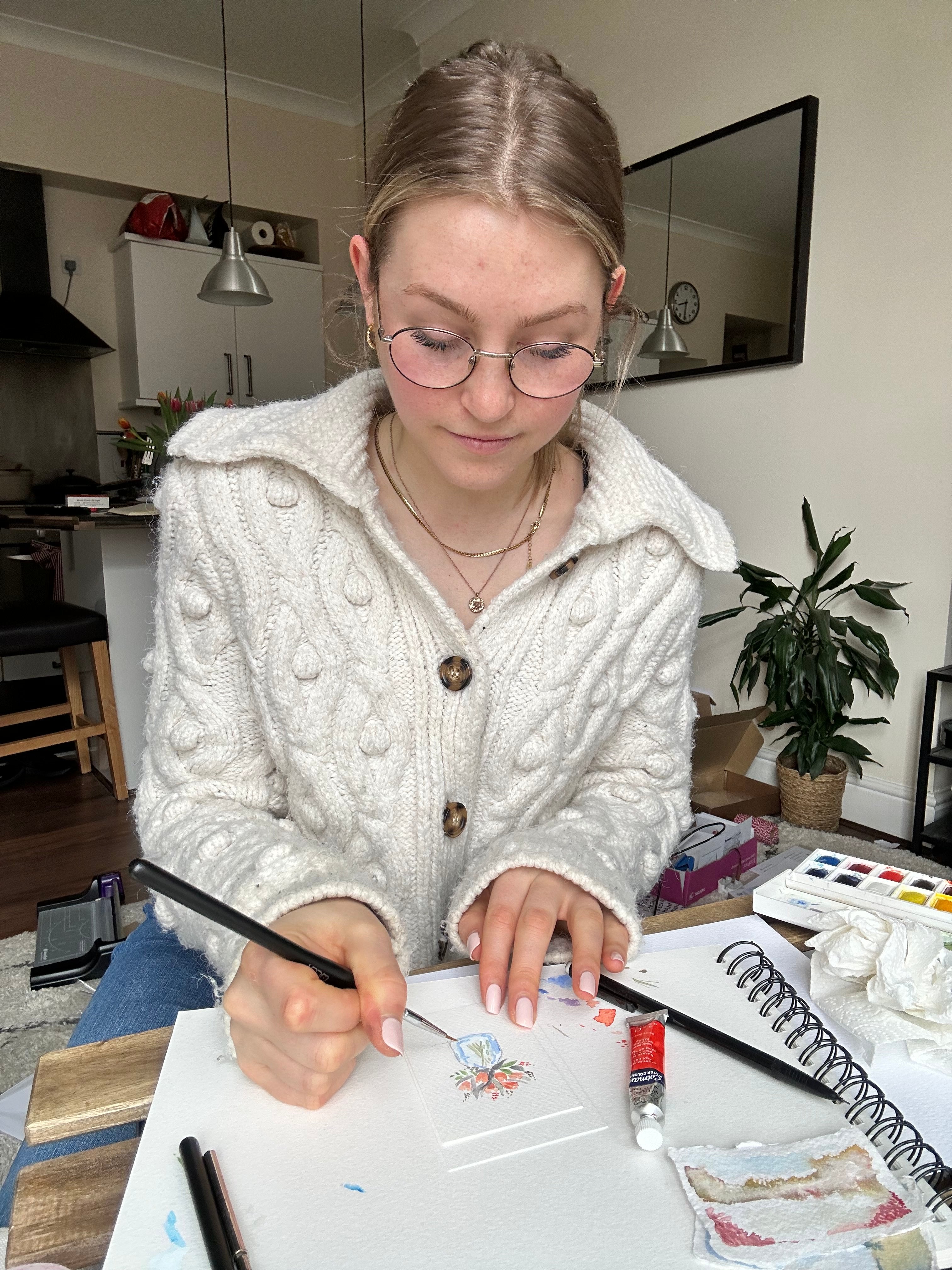 Hopefully we can help with your questions below, but if you still need to get in touch we'd be more than happy to hear from you 🤍
Please send us a message via our contact form if you still need some assistance.
With love,
Lucy & team xx
General FAQ's
If it is an illustration you have seen in the last few days, it might well be making its way on to the shop very soon!
Unfortunately, not every illustration shared on social media is available for purchase.
As we are a small business, we manage all orders ourselves so have limited collections in stock at any one time so we can keep up with print demand. 
Lucy is always working on new illustrations and updates the shop regularly, so we hope that you can find some that you love!
Bespoke / Custom Illustrations
Lucy is fully booked for bespoke commissions until the end of March.
Due to high demand, we aren't able to take any more bookings until January.
Lucy does not have a waiting list, however if you are interested in any pieces for 2024, we would recommend subscribing to her bespoke availability mailing list at: https://lucy-claire-illustration.myflodesk.com/bespoke-commissions to receive an email when her diary reopens.  If at this stage you are still interested in booking a space, please do let us know as soon as possible as spaces tend to fill up quickly.
Bespoke pieces start at £250 which covers Lucy's illustration time, two revisions, printing on premium textured paper, and delivery.
Quotes will vary depending on the level of detail required for the piece.
Additional changes requested after the two revisions are charged at £50 per edit.
We have a very thorough upfront discovery process to ensure we have as much information from you as possible for Lucy to get it right.
Step 1 - Enquiry
When Lucy's diary is open for commissions, you may send us a message via our Contact Form. Please check the Bespoke Commissions page for up to date information on her availability.
If Lucy's diary is open, our Contact Form will have a list of what we need from you in order to provide you with a quote for the work. This will include:
A guideline of what you have in mind for the illustration
Images that Lucy can review for reference purposes
What size print you would like (popular sizes are A5, A4 and A3, however we can offer sizes outside of this too - just let us know what you have in mind!)
As much detail that you can provide at this stage will allow us to provide you with an accurate quote for the work.
Step 2 - Quote
Once we have gathered the information from you above, we will send you an estimated quote for the work and the next available slot that Lucy has in her diary.
If you would like to proceed, we will send you an invoice for the work and will require a 50% deposit to confirm your space in Lucy's diary.
The final 50% will be due one month prior to your start date.
Step 3 - Work Begins
During the scheduled month, Lucy will be working away on your illustration for you!
Once she has the first draft ready, she will send it over via email for you to review and she will make any tweaks based on your feedback.
Two free revisions are included in the cost, and additional changes are charged at £50 per edit.
If any changes are required, Lucy will make the amendments and send over updates for your review.
Step 4 - Completion
Once you have confirmed you are happy with the illustration, Lucy will get this sent off for printing!
We will provide you with a tracking number once your print has been dispatched.
The minimum time that Lucy needs to spend on a piece remains the same, and as such bespoke pieces all start from £250.
This always includes two revisions, printing on premium textured paper and delivery to your preferred address.
Payments & Safety
All direct payment gateways adhere to the standards set by PCI-DSS as managed by the PCI Security Standards Council, which is a joint effort of brands like Visa, MasterCard, American Express, and Discover.
We accept payments from major credit card companies like Visa, Mastercard, and American Express.